Si has participado en deportes durante suficiente tiempo, sabes que tu vestimenta y accesorios para jugar se convierten en un tipo de ritual importante para tu subconsciente. Si por alguna razón te ves forzado a usar calcetas cortas en lugar de esas calcetas largas que siempre usas, te sientes diferente al ponerte los tenis, al correr e incluso escuchas una voz muy débil en tu cabeza durante el juego que te dice que algo cambió.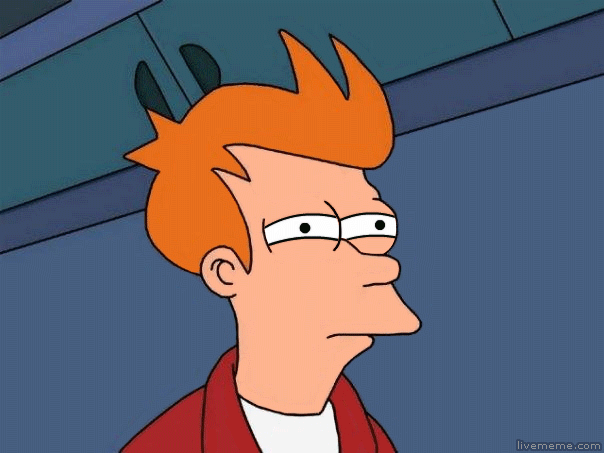 Existen diferentes elementos ajenos a nuestra consciencia que pueden llegar a modificar el rendimiento en cancha. En mi experiencia, y tal vez tú como lector puedas corroborar, cuando un integrante importante del equipo se lastima o es expulsado en un juego decisivo, el resto del equipo suele inclinarse hacia dos alternativas: se desconcentra y deja de luchar, o la desventaja que representó la salida del jugador alimenta la perfecta concentración del equipo que lo llevará a la victoria. Otro ejemplo es cuando tienes que jugar soportando el dolor de una lesión o la incomodidad de un accesorio que debes utilizar para cuidar tu lesión. Ese factor fuera de lo ordinario pareciera mantener tus sentidos agudos porque tu cuerpo sabe que se debe esforzar más de lo normal para conseguir el objetivo. Un fenómeno que pudiera estar relacionado al rol de la adrenalina en situaciones de supervivencia.
En la NBA
Parece que el hecho de modificar la rutina le ha resultado de manera positiva a varios jugadores. A lo largo de la historia de la liga, varios se han encontrado en la necesidad de usar máscaras por un cierto periodo de tiempo después de sufrir alguna lesión facial con el fin de prevenir su agravamiento. Sin embargo, al ser un accesorio que afecta de gran manera la visión de los jugadores, muchos ignoran la recomendación de sus doctores y optan por arriesgarse a jugar desprotegidos. Aunque tal vez sin saberlo esa decisión les impidió tener el mejor juego de sus carreras…
Comencemos por analizar las mejores actuaciones de varios jugadores que utilizaron la máscara sin considerar casos constantes como el de Richard Hamilton, quien la usó durante 14 años intentando evitar su tercera fractura de nariz.
Presentando a:
Russell Westbrook como "Super Brodie"
Fue el 4 de marzo de 2015 el día en el que Russell decidió ponerse la máscara. Pero tuvo una historia de origen diferente a varios superhéroes (o villanos), ya que este nació a causa de una fractura en su pómulo, lo que provocó que se perdiera un juego. Westbrook no iba a perderse más juegos de los que ya se había perdido antes en la temporada, y su equipo lo necesitaba. Desafortunadamente para los Sixers, ellos fueron los primeros que tuvieron que enfrentar el peligroso temperamento de Super Brodie que dejaría secuelas después de causar daños de 49pts/15reb/10ast/3stl/1blk.
Lebron James como "The White and Dark Knight"
En febrero de 2014, James (Heat) sufrió una fractura de nariz a causa de una colisión accidental con Serge Ibaka (Thunder). Después de solo perderse un partido, Lebron regresó a la actividad presentándose al juego contra Knicks con una máscara protectora de fibra de carbono color negro, que en conjunto con el uniforme icónico de Miami de mismo color, agregó a la mística alrededor de su actuación que concluyó con 31 puntos y una efectividad de campo de 68%.
Por si no fuera suficientemente épico, después de ese partido la NBA le pidió dejar de usar su máscara negra "porque impide que los jugadores contrarios vean los ojos del que la usa". La medida solo provocó que más fans de Lebron agregaran a la leyenda argumentando que si ya era difícil para los rivales defenderlo intentando anticipar sus movimientos con base en sus ojos, la liga decidió ayudarles un poco para que no desapareciera la competencia. A partir de ahí, James usaría una máscara transparente común y corriente la cual estrenó en contra de Orlando con 20pts, 7 asistencias y 9 rebotes. Pero la verdadera magia de la máscara transparente se haría presente en su próximo juego en contra de los entonces Charlotte Bobcats, en el cual James explotaría para 61 puntos.
Estos días no fueron los primeros en los que necesitó protección facial (antes en Cleveland, donde debutó su máscara con 26pts, 8reb, 6ast) y tal vez no sean los últimos, pero podemos concluir que Lebron enmascarado fue una pesadilla para varios equipos y fuera de presentar un obstáculo, parecería que lo adaptó como un arma más en su arsenal.
Kobe Bryant como "The Masked Mamba"
Si habláramos de una fractura de nariz en un juego de NBA, tal vez nunca pensarías que estaríamos hablando de un All-Star game. Fue específicamente en el de 2012, donde Dwyane Wade quiso detener el salto de Kobe cuando se disponía a clavar el balón pero, siendo un juego de estrellas, Kobe relajó el cuerpo y recibió un codazo en la nariz que le causaría una leve conmoción cerebral y sangrado difícil de parar. En ese momento, Wade probablemente no sabía que una semana después jugaría en contra de Kobe, ni tenía idea de lo que había creado.
The Masked Mamba llegó al juego contra Miami promediando más de 30 puntos y con ganas de demostrar que incluso lesionado y con un accesorio obstaculizando su visión podría derrotar al Heat que al momento tenía un récord (28-9) incluso más impresionante que el de Lakers (23-14). 33 puntos y una W después, Kobe se fue satisfecho del Staples Center sabiendo que había desquitado el golpe a su manera. Sin embargo, para su siguiente juego Kobe utilizaría una máscara negra fabricada especialmente para él.
Este accesorio cumpliría potenciando su estilo y mirada amenazante, pero disminuyendo la comodidad y visibilidad, por lo que tuvo que regresar a la máscara transparente en el medio tiempo. No fue suficiente para que Kobe pudiera salvar el partido contra los Pistons. Después de su debut y despedida, esa máscara negra se vendió por $67,100 USD para caridad y recibió tratamiento de piedra preciosa entre coleccionistas.
Kyrie Irving como "The Phantom of the Garden"
El 14 de diciembre Kyrie recibió un regalo anticipado de Navidad envuelto en una fractura de mandíbula a causa de una fuerte caída durante un juego. Al siguiente día, Kyrie abrió su regalo y encontró una excusa para usar máscara en contra de los Knicks. Irving inmediatamente optó por usar la máscara de color negro para aterrorizar al Madison Square Garden con 41 puntos.
Por desgracia, Kyrie estaba prácticamente jugando 1 vs 5 y los Cavs perdieron el encuentro. La máscara había hecho lo suyo, pero la magia no era la misma que en ocasiones pasadas. De nuevo, la máscara transparente se burlaba en silencio.
¿Coincidencia?
Por cierto, ¿no mencioné que las actuaciones de Westbrook, Lebron y Kyrie fueron récords personales en sus respectivos momentos? No cabe duda de que estos increíbles jugadores tenían la capacidad de dar estos partidos con o sin la máscara, pero lo curioso es que fue con ellas. Y por más que exista una gran oportunidad para explotar la mercadotecnia y el dramatismo detrás de las máscaras negras, las transparentes han sido las que más han beneficiado a algunos de sus portadores a lo largo de la historia.
Pero, ¿la máscara negra será digna de la leyenda que se ha creado a su alrededor? Recordemos que la máscara negra de Kobe se vendió tras solo medio partido; la de Kyrie solo fue requerida para el juego en el que Irving lograría su récord personal; y la de Lebron fue prohibida por la liga ya que no había forma de cobrar extra por la popularidad del nuevo personaje que James había creado durante un solo partido.
El hecho de ver a un jugador portar la máscara negra es increíblemente elusivo. Tal vez solo necesitaba más tiempo de juego. Tal vez el destino sabía que era mejor ponerla en restricción de minutos antes de que sus portadores acabaran con la liga. Solo podemos especular sobre el efecto de las máscaras y si los jugadores deberían de considerarlas como una ayuda a su rendimiento, no sólo a su estilo. Sin embargo, algo real es que ahora cuando un jugador tenga que usarla, estarás prestando especial atención. Tal vez incluso cambiarás tu mentalidad al enfrentar lesiones, adversidades o cambios en tu contexto personal, porque dudarás si te estás perdiendo lo que puede ser uno de los mejores días de tu vida.