Amigos, no me dejarán mentir, no he de ser el único. Despierto por la mañana, desayuno, voy de la cocina a la sala y de la sala al cuarto. Como vivir en cautiverio. La rutina sigue: se enciende la televisión, se revisa el celular, abrimos la laptop, a la cocina una vez más, un poco de FIFA, a la cama para terminar y se vuelve empezar. Un loop infinito. Después de días así gracias al COVID-19, algo diferente apareció. Un destello de alegría llegó a las pantallas de nosotros los amantes del balompié: la Bundesliga. Los regates, jugadas, goles y emociones regresaron a nuestras vidas. Con estadios vacíos, sí. Con un metro y medio de distancia entre jugadores en el banquillo, también, pero vamos, fútbol al fin de cuentas.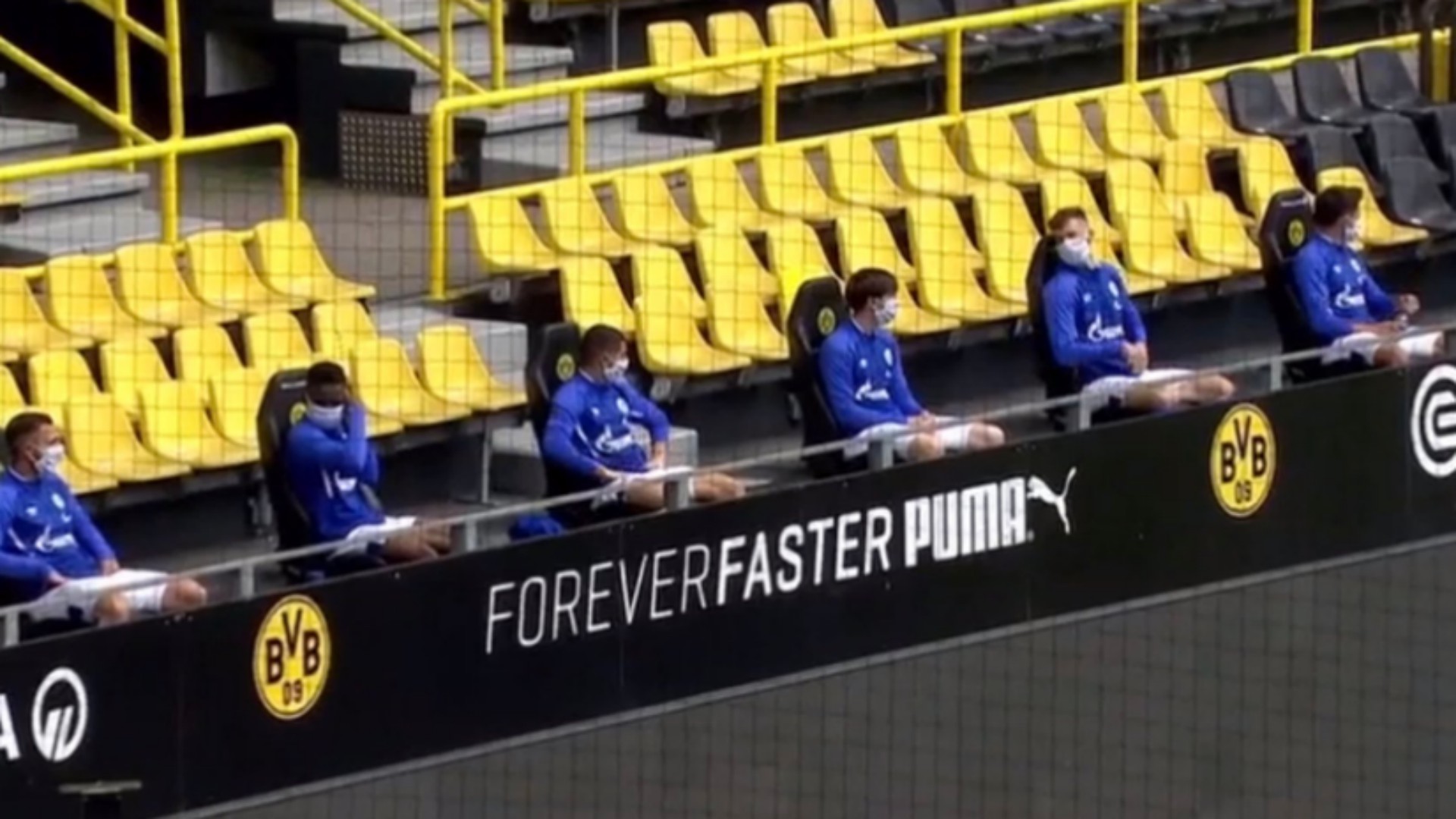 A pesar de poder ver rodar la pelota, algo dentro de mí me hizo querer aún más. Divagaba por internet cuando por arte de magia, o mejor dicho, gracias al algoritmo de Netflix, llegó a mi The English Game. Esto promete fútbol, me dije, o de entrada eso parecía. Dos hombres en pantalones largos, camisetas de algodón y botines disputan una pelota de cuero hecha a mano. Una postal que nos remite al menos unos cien años atrás. Seguro es un documental, pensé. Nada de eso. Esta mini serie va mucho más allá. Si bien del juego hay poco, esta historia nos muestra un lado político y humano en los inicios de éste como lo conocemos hoy en día.
El viaje comienza transportándonos a la Inglaterra del siglo XIX en pleno auge de la Revolución Industrial y se nos presenta a los dos personajes principales que seguiremos: Arthur Kinnaird y Fergus Suter, ambos basados en los verdaderos. Efectivamente, estos dos personajes realmente forman parte de la historia del balompié. Kinnaird fue un hombre de la alta sociedad inglesa de dicha época, heredero de una generosa fortuna, un hombre estudiado y amante del fútbol. Un caballero de sepa. Su contraparte, Suter, fue un escocés de clase baja. Fergus llegó a Inglaterra por un acuerdo con el dueño del Darwen FC, dueño también de una fábrica de algodón. Te estarás preguntando, ¿qué une a estos hombres? La pelota.
Ambos fueron jugadores de fútbol. Arthur defendió los colores de los Old Etonians, el equipo de los caballeros. Jóvenes adinerados y con modales. Tenían la vida resuelta. Hablamos de los mismos hombres que le dieron forma, reglas y orden al juego. Prácticamente lo hicieron suyo, pero en el fondo era un simple pasatiempo. Y en el otro extremo tenemos a Suter, un hombre con talento nato para entender las acciones dentro del terreno de juego. Sus habilidades lo llevaron al profesionalismo y ese mismo talento lo llevaría a disputar la FA Cup con el Darwen FC. Es aquí cuando entra el conflicto central de la historia. The FA organizó la primera The Football Association Challenge Cup, única en su especie por ser la competición pionera que enfrenta a clubes de todo el territorio y con reglas redactadas por la propia asociación. En ésta, las reglas de la época impedían a los equipos tener en sus filas a jugadores profesionales como Suter, ya que argumentaban que para ellos existían otras competiciones. "El juego es para hombres con clase y sin necesidades mundanas", argumentaban los caballeros. Y hasta acá paramos con los detalles de la serie, pues enserio les recomiendo darse una vuelta. Serán seis horas de su vida bien invertidas si gustan de las buenas historias, pero, sobre todo, si gustan de las buenas historias y el buen fútbol.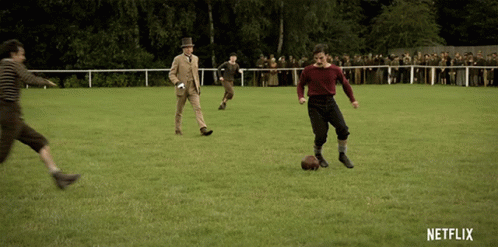 Ahora, ¿por qué creo que deben verla?
Pensar en fútbol como sólo un deporte es simplista, vago, llano, incluso llega a ser absurdo. The English Game nos demuestra que detrás de la idea de un grupo de hombres corriendo tras un balón hay todo un mundo. Celebrar un gol o ver al capitán levantando la copa es sólo la punta del iceberg. Detrás hay intereses económicos, ideologías, lucha de clases y sobre todo amor por el juego. Estos detalles en las diferentes historias de la serie nos hacen entender cómo este deporte representaba una catarsis para la clase baja. Por un lado, vemos a los hombres en jornadas laborales de más de doce horas esperando el fin de semana para jugar a la pelota. Conocemos cómo las tabernas estaban repletas de fanáticos a la espera de los niños que corrían de un pueblo a otro con noticias del partido en curso. Y podemos apreciar el sentimiento de esperanza que despertaba en la gente el poder ver a un equipo de clase trabajadora levantar la anhelada FA Cup.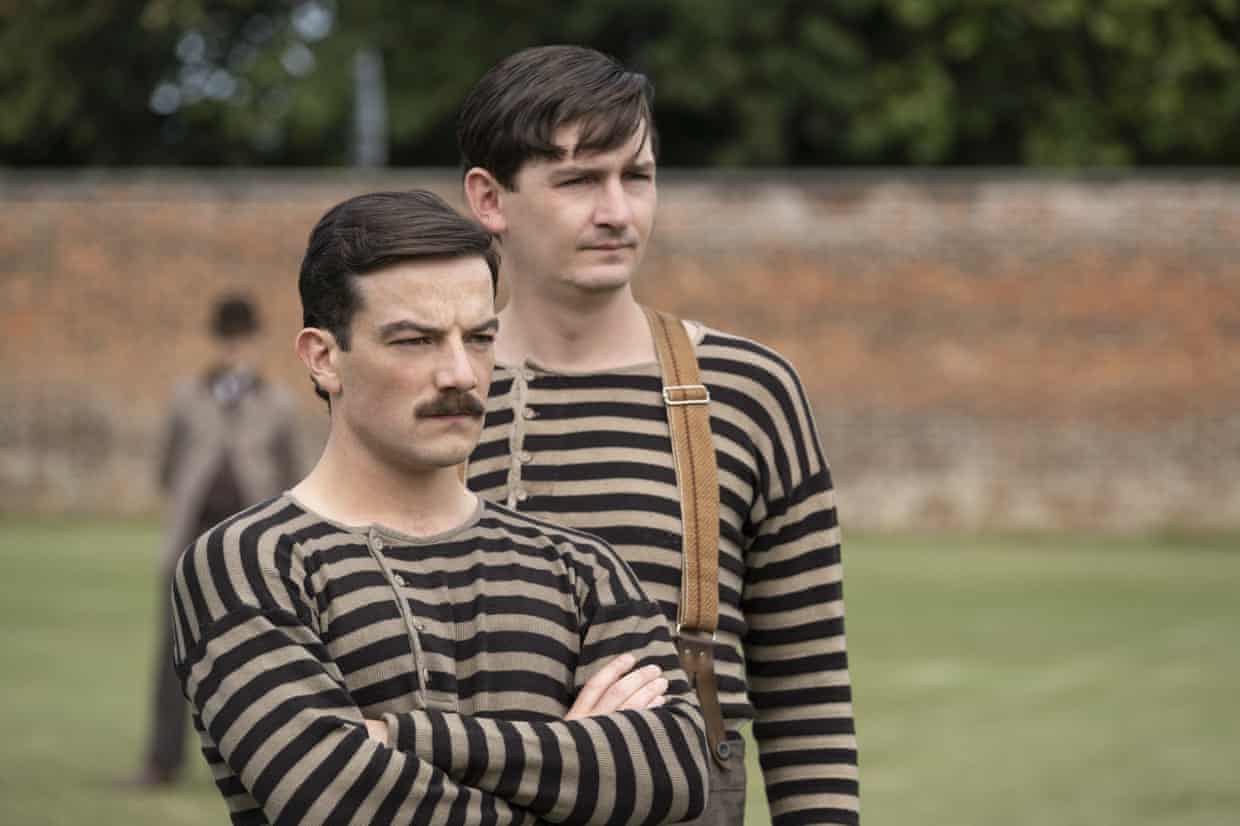 A lo largo de los seis capítulos, esta docu-serie te hará preguntarte quiénes eran los caballeros realmente: la clase trabajadora que intentaba llevar comida a la mesa o los hombres con dinero y gustos refinados que tomaban las riendas del poder. Se nos muestra, de igual forma, el crecimiento de un deporte convirtiéndose años más tarde en el más seguido alrededor del mundo y cómo la pasión por el mismo sería incontenible. Vemos los inicios de éste como negocio, desde los primeros fichajes, vistos con ojos de traición en ese entonces, hasta la venta de entradas, la construcción de un estadio o la publicidad en las gradas. Una buena experiencia, no les voy a mentir. Con sus detalles en guión, actuaciones y cuestiones propias de un cineasta. No hemos de ahondar en tanta terminología.
Más que un juego…
En fin, yo me quedo con esas dos cosas. Primero, entender que este deporte sobrepasa barreras, es una pasión incontenible. Se lo intentaron apropiar los caballeros del siglo XIX, y lo intentan hoy 'los de pantalón largo' desde Suiza, pero al final de cuentas surgieron y surgirán nuevas formas de llevarlo hasta el último rincón de este planeta. Vaya que me gustaría saber de más niños disfrutando de la pelota en su forma más simple, como un juego. Y por otra parte, les dejo esta duda que yo no me logro responder. ¿Hacia dónde va nuestro fútbol? Arthur Kinnaird y Fergus Suter veían con asombro los avances en ese entonces. ¿Cómo debemos ver nosotros lo que pasa hoy dentro y fuera de la cancha? Se compra fútbol, hay racismo en las gradas, se hace más común la famosa esclavitud moderna, corrupción en los organismos más altos y un sin fin de malos tratos a esta bella práctica. ¿A dónde vamos a parar y qué podemos esperar? Y sobre todo, ¿cómo nos debemos preparar? Muchas, muchas dudas. Bien dijo Eduardo Galeano, "el juego se ha convertido en espectáculo, con pocos protagonistas y muchos espectadores, fútbol para mirar, y el espectáculo se ha convertido en uno de los negocios más lucrativos del mundo, que no se organiza para jugar sino para impedir que se juegue".
"Este deporte sobrepasa barreras, es una pasión incontenible."
Images via Urban Pitch, Time.com, New York Times and Lonely Planet
Imagen Principal: Telegraph UK